The Northeast Center works with fishermen and fishing organizations to develop solutions to keep them safe and well at work. We believe the best solutions come from collaborating with fishermen and their communities. The sustainability of the industry depends on many things, including its workers.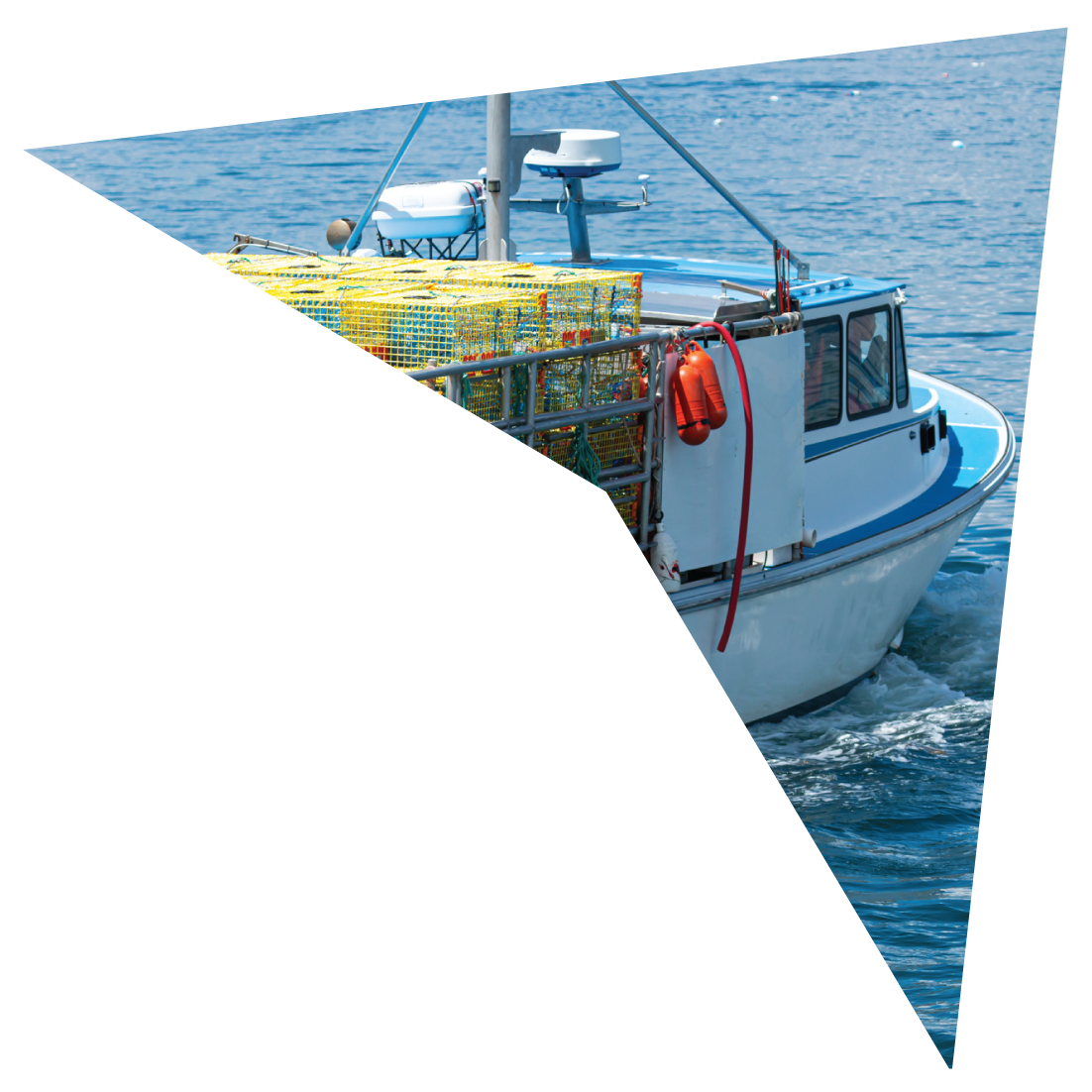 1 in 4 of the commercial fishing jobs in the US are located along the stretch of Atlantic Coast served by Northeast Center.
Source: NOAA Fisheries and Bureau of Labor Statistics
Annual sales yielded by the commercial fishing industry in the Northeast.
What these industry numbers don't tell are the human stories—the dedication, sacrifice, stress, toll on the body and even loss of life of those who make their living from the sea. From 2000 to 2017, commercial fishermen died on the job at a rate of 114 deaths per 100,000 full-time equivalent workers. That's 28.5 times higher than the average on-the-job fatality rate for U.S. workers. Fisheries workers also suffer from higher rates of injury, hearing loss and musculoskeletal disorders than those in other industries.
Basic Conductor Trainings
One-day, hands-on training consists of six one-hour modules that cover the topics below:
Survival Suits
Damage Control
Fire Fighting and Emergency Communications
First Aid/CPR
Man Overboard Procedures and Helicopter Hoist Procedures
Life Rafts and Emergency Flares
Drill Conductor Course
This course builds on the skills learned in the Basic Safety Training and is only open to fishermen who have attended the Basic course. The one-day training involves an Emergency Procedures classroom / morning section and On-board Drills (aboard a local vessel) in the afternoon section. Completion of this course meets the Drill Conductor certification requirements of 46 CFR 28.270, and allows the fishermen to conduct the monthly required drills of Man Overboard, Fire, Damage Control, and Abandon Ship.
Vessel Safety Apps
The Small Craft Motion Program (SCraMP) app monitors vessel motion in real time, giving a captain early warning of vessel instability so that the captain might take action before capsizing occurs. The Fishing Vessel Drills app provides drill checklists, dynamic drill scenarios, electronic logs, and reminders. Watch this demonstration of how both apps work or download to a phone or tablet. Both apps are a project of  Johns Hopkins University researchers in partnership with the Northeast Center.
Featured Fishing Projects
"My life is my health is my life"
Stay Safe. Stay Informed.
Join the Northeast Center mailing list by subscribing below.
Ask Our Information Specialist
Have a question for the Northeast Center team? We are ready to answer them! Use the contact button to reach out to a Northeast Center Information Specialist.