You aren't alone; call 988 if you are in crisis.
Commercial fishing is a stressful and dangerous occupation. Injuries, chronic pain, sleep deprivation, anxiety, depression, and other stressors are common. Invest in your mental health as you invest in your gear.
We've gone trawling for resources, so you don't have to. Below are some state-level and general resources that we think could be helpful, as well as a few facts, downloadable posters, and our team.
Reaching out for support does not need to wait until you or a loved one is in crisis. Support can come in many different forms and there are a lot of great organizations to offer support/help for those seeking it.
National Fisheries Specific Resources
Info on fishermen's mental health and wellness, what to do in a crisis, resources for substance abuse, managing stress, and when to get help.
Protect the people who feed the world, and seek to eliminate the stigma around accessing support for mental health including stress, depression, anxiety and suicide.
Jobs in agriculture, forestry and fishing share a few challenges. They're all labor intensive, weather dependent and risky. That last common denominator—risk—is what the Northeast Center is dedicated to reducing. We work to understand the safety and health challenges and to identify actionable solutions so that workers in these three essential industries can thrive and survive on the job, whether that work is a passion, a paycheck or a combination of both.
National Mental Health Resources
The Substance Abuse and Mental Health Services Administration's mission is to lead public health and service delivery efforts that promote mental health, prevent substance misuse, and provide treatments and supports to foster recovery while ensuring equitable access and better outcomes.
Created to make mental health approachable by using humor to break stigma and help men take action with tools and resources.
A recent NEC study shows that PTSD rates in commercial fishermen are
higher than the national average for men.
Men are less likely to go to therapy than women and more likely to die by suicide. Getting support won't bring home more fish, but it will help you bring home less baggage.
The commercial fishing industry has one of the highest suicide rates in the country, over
higher than the national average for men.
Fishermen across the US are dealing with changes in weather, environmental changes, regulation changes, the increasing cost of doing business, coastal development displacing working waterfronts, offshore businesses potentially displacing fishing grounds, negative attention from the media, and are often very underappreciated for the work that they do and the sacrifices that they make. Commercial fishing has one of the highest suicide rates in the country, with an average of 80 deaths per 100,000 individuals. Experts believe that the lack of access to mental health resources is a major contributor.
The Northeast Center, Maine Coast Fishermen's Association, and Man Therapy have teamed up to launch a campaign to benefit commercial fishermen. Man Therapy uses an innovative approach that uses humor and relatable content to raise awareness about mental healthcare, destigmatize seeking help, and provide resources for fishermen.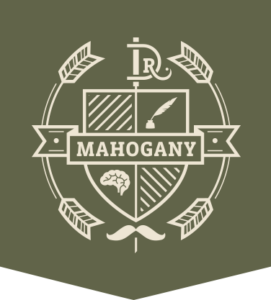 Posters

Click each thumbnail to open a printable PDF copy of each poster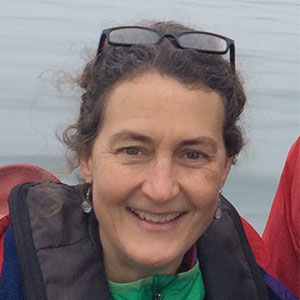 Rebecca Weil, MS, OTR/L
Research Coordinator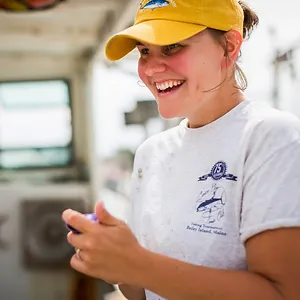 Monique Coombs
Director of Community Programs - Maine Coast Fishermen's Association