Power take-off (PTO) entanglements are among the top three causes of farm deaths. Survivors often suffer severe and disabling injuries, such as amputations. Installing and maintaining PTO shields helps to prevent entanglements. However, in a Northeast Center study on New York farms, almost half of over 1,500 driveline implements lacked proper shielding.
of PTO entanglement victims are children
of entanglements result in amputations
A PTO can wrap your arm or leg
around the PTO shaft
Seeing is Believing: A shield that's affordable & easy to install
Northeast Center researchers evaluated a recent PTO shielding campaign that was found to be unsuccessful at influencing farmers to replace missing or broken PTO shields. What has been working are face-to-face interactions between farmers and our farm safety staff about the risks of missing or broken shields, the farms' individual PTO shield needs and affordable options our Center offers for replacements. In 2020, for instance, the Center distributed almost 200 replacement PTO shields to farms.
Go to Safety Gear for details on the Bare-Co PTO shield sizes and replacement parts.
Don't just take our word for it,
here's what farmers had to say.
"The PTO shields that you have provided for us are absolutely terrific, they are very easy to install and make my job of greasing much easier. With the quick release tabs to allow the shield to slide away, it allows for easy access to the grease fittings."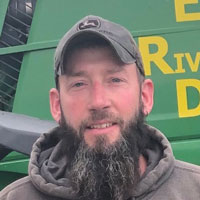 Jerred Peck
East River Dairy, Cortland, NY
"What we like most about the NYCAMH PTO shield program is that Anna [Meyerhoff, Northeast Center safety educator] is there to remind us to place the order, take the order and sometimes she even delivers the order.  They work well and are reasonably priced.  So, a good product with good service at good pricing will always get our business."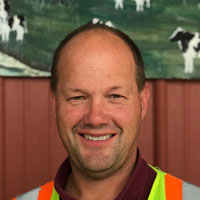 John Mueller
Willow Bend Farm, Clifton Springs NY
"PTO shields are critical on my dairy. I've heard of too many instances over the years where someone is seriously hurt by a PTO. Anyway, if I can try to keep my employees safe, I'm all in! Once ordered, they're quick to arrive and easy to install."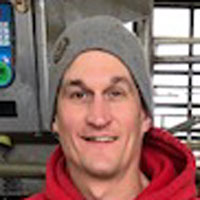 Keith Chapin
Walnut Ridge Dairy, Lansing NY
"I love how they're universal. If you have one in the corner [of the shop], it fits anything."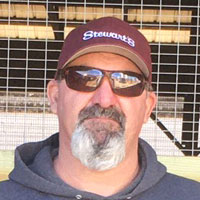 Chris Koval
Koval Brothers Dairy, LLC, Stillwater NY
How to install the Bare-Co PTO shield in less than 10 Minutes
PTO entanglements can be caused by:
slipping/coming into contact with shaft
stepping or reaching over operating PTO
missing or damaged shields
Always keep shields in place
Wear close-fitting clothing.
Tie long hair up, or tuck under a hat
Stop engine and wait for the PTO driveline to stop completely before making adjustments, servicing or disconnecting PTO driven equipment
If a PTO is operating while the tractor is stationary, be sure tractor is in neutral or park and parking brake is set
Never allow children to get near PTO units
Lubricate to keep rotating shields turning freely
Check PTO shield before each use to ensure that it is working properly
Replace shields after making repairs or servicing or if broken
Repair or replace defective PTO parts immediately
Sorensen, J. A., Tinc, P. J., Dalton, D., Scott, E. E., & Jenkins, P. L.  A Comparison of Interventional Approaches for Increasing Power Take-off Shielding on New York Farms. J Agromedicine, 2017. 22(3): p. 251-258.
Murphy, D.J., ,. Power Take-Off (PTO) Safety. 2016; Available from: http://extension.psu.edu/business/ag-safety/vehicles-and-machinery/tractor-safety/e33.
Chapel, D., Sorensen, J., Tinc, P., Fiske, T., Wyckoff, S., Mellors, P., & Jenkins, P. Validation of self-reported power take-off shielding using on-site farm audits. J Agric Saf Health, 2015. 21(2): p. 95-104.
Tinc, P., Madden E, Park S, Weil R, & Sorensen, J.  Concept identification for a power take-off shielding campaign. J Agromedicine, 2015. 20(1): p. 55-63.