Workers Memorial Day commemorates the creation of the Occupational Safety and Health Act. It is regarded across the globe as a day of remembrance for those who lost their lives or sustained injury performing their job.
There are events across the northeast (and the country as a whole) today recognizing this solemn day, and we are releasing our 2022 Northeast Agricultural Fatality Report in conjunction with the day. We hope that, someday in the future, reports like this are no longer necessary.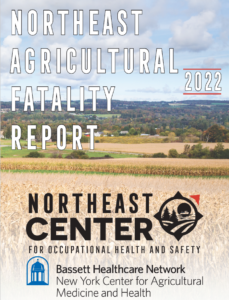 Click here to review this report.
For all Northeast states, additional resources can be found by connecting with the Northeast Center for Occupational Health and Safety by calling (800) 343-7527. If you are looking for something specific, connect with our agricultural safety and information specialists for a custom query.